Samantha Wright
Senior Partner, Commercial
Areas of practice
Corporate / Commercial
Employment Law for Business
GDPR
Samantha joined BTTJ in 2002 after spending over 10 years in the City with spells at two "magic circle" firms, which included working overseas. That period was followed by two years spent with a top tier Birmingham practice.
When she arrived at BTTJ Samantha brought with her not only the significant legal knowledge and experience gained during the years she had spent with legal 'heavyweights' but also a wide range of practical skills which enable her to deal in an unflappable manner with all legal aspects of business, from start-up and acquisition and drafting commercial contracts all the way through to shareholder and partnership disputes, business disposals and company sales.
Samantha became a partner in 2006 and took over the reins of Senior Partner in May 2015.
As well as being an experienced corporate solicitor and head of our commercial department, Samantha is the partner responsible for the Employment Law team where she advises company directors, shareholders and business owners in matters relating to employment disputes.
She has been recognised by The Legal 500 as a Recommended Lawyer.
Samantha is also the firm's compliance officer and handles any complaints that may arise.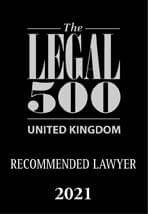 "I cannot thank you enough for taking my call and helping us on such short notice. And on short notice, I really cant say enough about the help you have been able to provide so far. Its fantastic."
Contact a member of our team today