John Chadaway
Partner and Notary Public
John qualified as a Solicitor in 2009 and joined BTTJ after completing his training with a large and well-respected regional law firm.
Since then, in a commercial legal world where individual solicitors are becoming increasingly specialised in narrow fields, John has maintained a broad range of commercial expertise;- he has experience in commercial property (60%) corporate/commercial (10%), and residential conveyancing (5%) and so can provide legal advice and assistance on a wide range of often overlapping commercial issues that other commercial solicitors cannot. John also oversees our Commercial Property Department.
In 2015, John  became a partner of the Firm and, in the same year, after 3 years of intense training and examinations, he was also appointed as a Notary Public and a member of The Notaries Society. John's position as a Notary Public provides services to both businesses and individuals and makes up 25% of his working time.
John has been recognised by The Legal 500 as a Recommended Lawyer.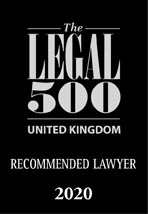 Professional Associations and Memberships:
The Notaries Society
Contact a member of our team today