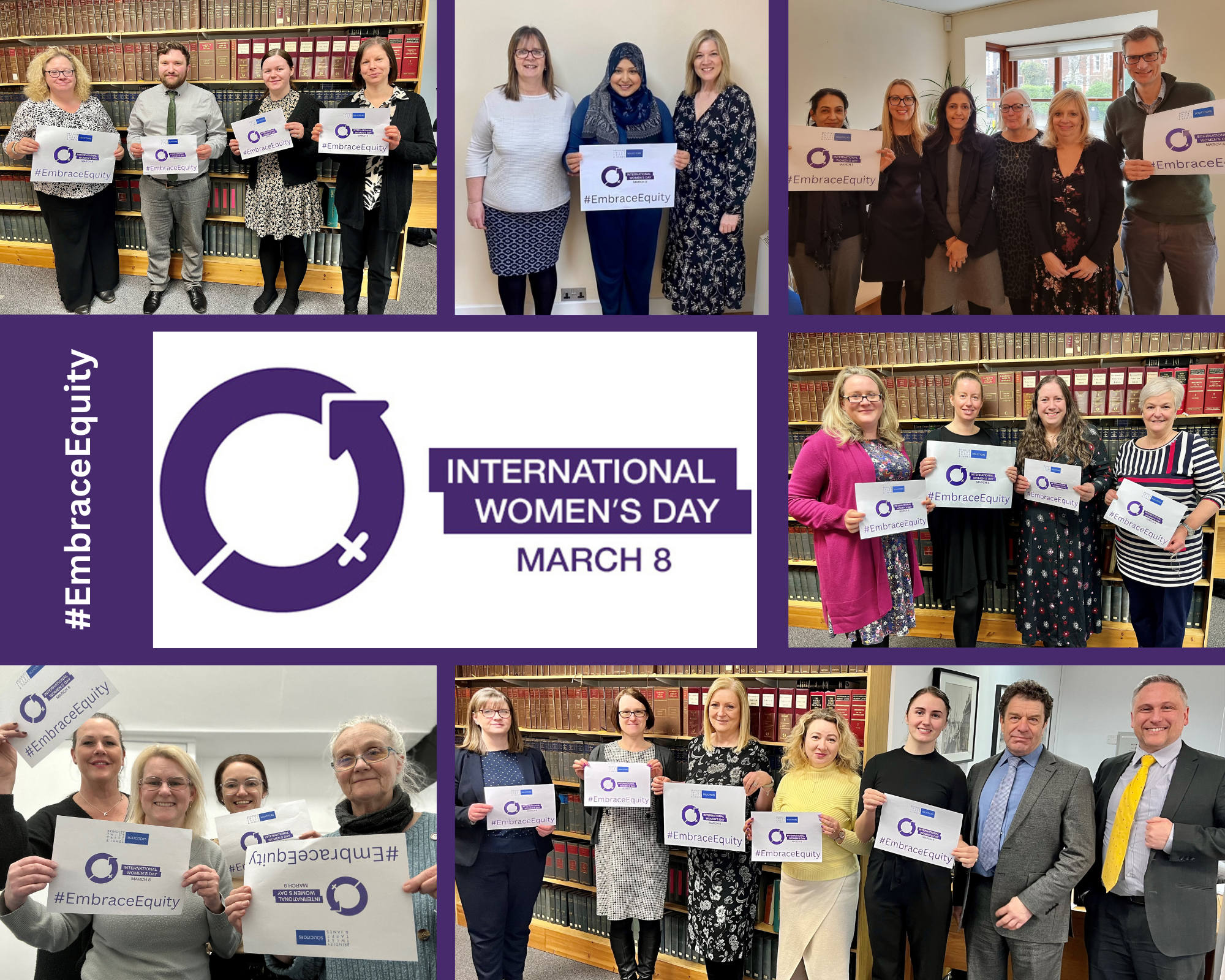 Celebrating International Women's Day 2023
8th March 2023
As a firm lead by a female Senior Partner, and where females make up 85% of our workforce, we're proud to celebrate #InternationalWomensDay across our offices today.
International Women's Day is a global recognition day celebrating the social, economic, cultural and political achievements of women. It honours women of the past, present, and future generations who have fought for change in gender equality and funding female-focused charities.
The first official International Women's Day was in 1975, when it was recognised by the United Nations (UN) but its origins began earlier, in 1908, when a women's rights march in New York City saw 15,000 people advocating for better pay and voting rights. Clara Zetkin suggested the idea of an international holiday at the International Conference of Working Women in Copenhagen in 1911
That call to action remains today and will remain until there is global gender parity and an equal seat at the table on all fronts.
However, even today, in many parts of the world women still live in fear and have fewer rights than imaginable.
Kashifa Hussain, Conveyancing Solicitor and our firm's Equality, Diversity and Inclusion Ambassador says:

"We at BTTJ would like to recognise the incredible contributions of women to the legal profession and beyond.

Although the legal field has made substantial advances towards gender equality, women in the legal profession continue to face barriers, such as unconscious bias and limited opportunities for career development.

As a professional woman, I feel that I have been able to prosper in an environment where I am valued and where my working pattern reflects both mine and my employer's needs.

At BTTJ we are proud to have so many talented women working within our firm and we value the unique perspectives and experiences they bring to our team. We would like to encourage everyone to push for progress. IWD is a time to reflect on the progress that has been made and to recommit to it.

It is essential to continue supporting and uplifting women, not just on this day but every day. Without people taking a stand, nothing changes!"
Embrace Equity
This year's International Women's Day theme is #EmbraceEquity, where we pledge to do everything we can to create a world free of bias, stereotypes, and discrimination. Each year, the United Nations assigns a theme that's meant to represent that year's focus on current challenges in reaching gender equality.
The International Womens Day offical website reads:

"Equity isn't just a nice-to-have, it's a must-have,". "A focus on gender equity needs to be part of every society's DNA and it's critical to understand the difference between equity and equality. The IWD 2023 campaign theme drives worldwide understanding of why equal opportunities aren't enough!"

"We can all challenge gender stereotypes, call out discrimination, draw attention to bias, and seek out inclusion. Collective activism is what drives change. From grassroots action to wide-scale momentum, we can all embrace equity and to truly embrace equity, means to deeply believe, value, and seek out difference as a necessary and positive element of life. To embrace equity means to understand the journey required to achieve women's equality"
Lets continue to embrace equity….. not just today but always!