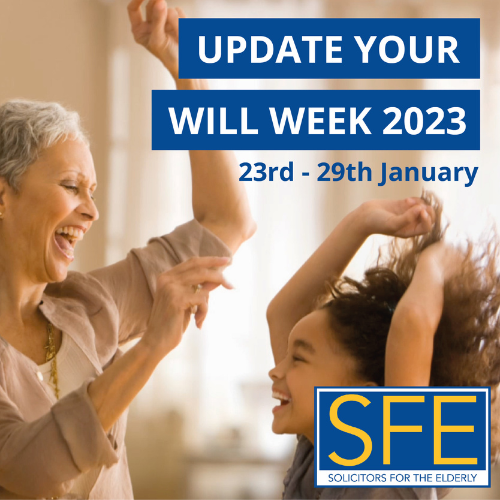 #UpDateYourWillWeek
23rd January 2023
Is your Will up to date to reflect your current wishes?
SFE (Solicitors for the Elderly) are leading the #UpdateYourWillWeek campaign to remind everyone of the importance of ensuring everything is in order for the future.
Solicitor Katie Nightingale is an Associate Member of SFE, read more in our previous blog post.
Contact our friendly Private Client team for assistance & advice.