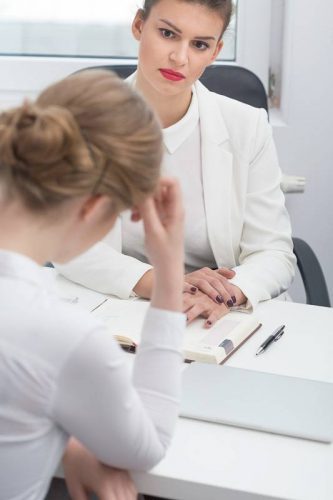 Employment Law changes from 1st April
1st April 2022
As restrictions surrounding the Covid-19 pandemic draw to a close, both employers and employees will now understandably realign their focus on how to revert back to the old normal or for some, the new normal. However, whilst important, this focus may distract from the significant employment law changes that are set to come into force in a matter of weeks.
The Covid-19 pandemic still remains somewhat at the forefront of the new legislation, there are a number of key changes, ranging from increases to the national living wage to the enforcement of gender pay gap reporting, that both employers and employees should be aware of, according to Employment Solicitor Kerry Hudson.
Here's what you need to know.
The main development in the incoming legislation will come in the form of the Employment Bill, which comes into force on the 1st April introducing a plethora of new workers' rights, as well as further obligations for employers.
Minimum wage is also set to rise along with other statutory rates, with the national living wage in particular increasing from £8.91 to £9.50. Statutory sick pay is also set to change from next month, rising from £96.35 per week to £99.35 per week.
From April, organisations with 250 or more employees will also be obligated to publish an annual report containing their gender pay gap data. For public sector employers, the deadline for this will be 30th March 2022, with a snapshot date of 31st March 2021, and for private sector employers the deadline is 4th April 2022, with the subsequent snapshot date being 5th April 2022.
Also from 5th April, the Home Office's adjusted right-to-work checks regime is due to come to an end, meaning that employers will return to conducting full right-to-work checks using original documentation after that date.
Perhaps one of the most crucial forms of legislation that will pass is from 1st April the current guidance on voluntary Covid-status certification in domestic settings will be removed, meaning there will no longer be a requirement for every employer to explicitly consider Covid-19 in their risk assessments. Free universal symptomatic and asymptomatic testing for the general public will also no longer be provided.
Further regulations set to come into force next month will see vaccinations becoming a legal requirement for health and social care workers in a face-to-face role unless they are exempt on medical grounds.
Further changes in legislation are also set to be put into motion later on this year which will have implications for both employers and employees.
For instance, with flexible working now very much a modus operandi of business life, a recent government consultation has considered making flexible working a default option for employees from day one of employment.
Reforms to the Modern Slavery Act which could force organisations to review their anti-slavery statements and legislation regarding ethnicity and disability equal pay gap reporting and data protection will also come into force over the forthcoming year.
Finally, as employers are under no proactive duty to prevent sexual harassment in the workplace, more onus is set to be placed on employers to avert such occurrences of wrongdoing.
With a host of new employment laws coming into force in the coming weeks it is vital that both employers and employees alike gain a full understanding of the forthcoming legislative changes as they could well bring substantial implications to both entities.
Whilst many of the incoming changes are clear cut, those such as making vaccinations a mandatory requirement for employees in some sectors, bring uncertainty for employees, especially with regards to those who are under employment yet wish to opt out of being vaccinated. A key issue that could potentially arise will be the risk of potential unfair dismissal and discrimination claims against employees who refuse to be vaccinated.
Therefore, if employees or organisations do have any concerns regarding the upcoming legislative changes next month, or those that are set to be put in motion over the coming year, then it is vital that you seek the advice of a professional in order to gain a full understanding of how it might affect you either as an employer or an employee.
Contact us if you require Employment Law advice