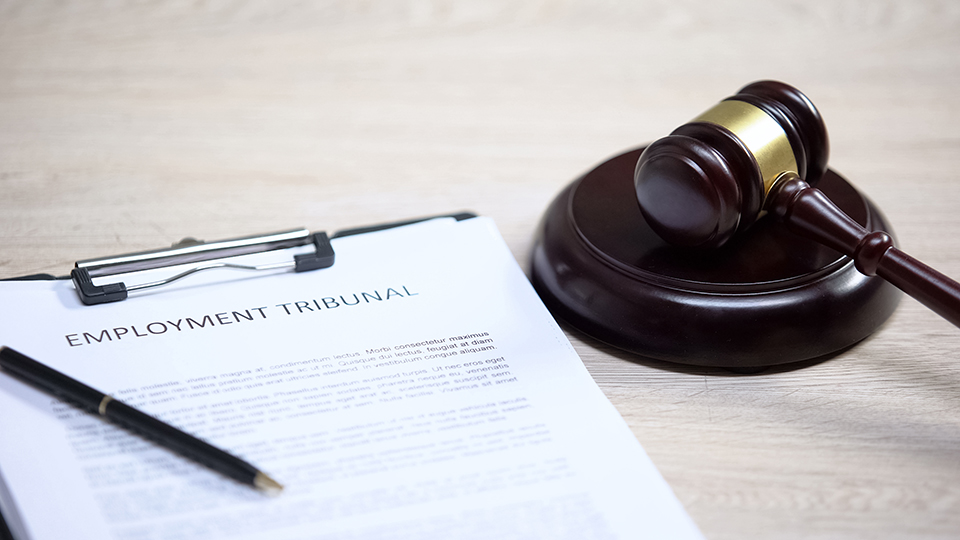 Employment Tribunals
13th September 2021
Rising numbers of employment tribunal cases are causing delays in the processing of claims with them taking up to a year to be heard.
Employees/workers should therefore be mindful before embarking on the process questioning whether they are able to invest the time, emotional investment, and if instructing a solicitor, the finances before pursuing a matter to a final hearing.
Many employees believe tribunals are a quick fix when reality shows they can be a long, drawn out process with employees often having unrealistic expectations of potential compensation if their claim succeeds, according to our experts.
Kerry Hudson, Solicitor in our Employment team, said: "Many people come to us 'wanting their day in court' believing the final hearing may be for a day when in actual fact they can be listed for several days, if not on occasions, weeks.
So, the questions you need to ask yourself are, are you able to take time out of your new job? Can you rely on witnesses who more likely than not are your former colleagues to take time out of their work? Can you rely on your witnesses to speak out against their employer on your behalf? Are you prepared to represent yourself or cover the legal fees? What are your actual factual losses?"
Kerry states that many people opt to represent themselves in court to save on legal fees. But even at the end of the hearing, the pay-out may not seem worth the money, time and emotion spent over the past year. Also, a person representing themselves is still expected to meet the same requirements necessary to bring a claim before the Tribunal as a solicitor would – proving their claim and completing the documentation.
"They're quite often up against a solicitor which can also really stressful for some people,"
"The trouble is there are too many headlines out there with people being paid something in the region of £250,000. While this does on rare occasions happen, the average pay out, for example, in a sex discrimination case is actually £8,000. It is not often the tens of thousands of pounds that people think."
Kerry advises people to think about how much actual financial loss they have suffered before pursuing any employment tribunal.
"Whilst we encourage employees who have suffered a detriment because of a wrongdoing to bring a claim, which is precisely what the Employment Tribunal was set up to address, it will not be a quick process. Therefore, in my view ACAS1 early conciliation is more important than ever.
"This can result in no admission or no liability offers from employers, as employers will also need weigh up the cost of the business both financially and time in defending a claim and making a financial offer may be a way to bring a dispute to a swifter conclusion.
"As an employer you may have a strong belief you've done nothing wrong, and want to defend the claim outright, but consider do you really want five members of your staff taking time out of the office to sit in a tribunal for two weeks? A financial settlement, as unpalatable as it may seem, may make more business sense. This is where ACAS can help."
Kerry recommends that getting legal advice at the outset to gauge realistic prospects of success and value of the claim, will be a far better investment than waiting until you are weeks away from a final hearing. By taking advantage of ACAS conciliation and be open to mediation throughout could open a forum for a swifter resolution which is where legal advice could be invaluable."
For further details visit our Employment Law pages.
1ACAS – the conciliation service for employers and employees – helps parties where possible to reach a settlement.