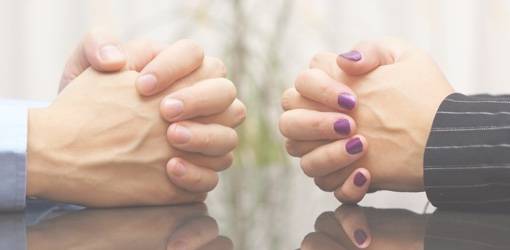 Significant changes to the Civil Claims process and litigation funding in 2013: What you need to know & why you may need to take urgent action.
17th April 2013
2013 is set to be a very busy year for litigators with a number changes being made to the civil claims process. Reforms coming into effect on 1 April 2013 as part of the Legal Aid, Sentencing and Punishment of Offenders (LASPO) will change the way that solicitors can package finance for litigation from 1 April 2013.
Civil Litigation &Personal injury claims: changes to funding
The way in which claims are funded by clients is expected to change. In recent years a popular way of funding claims has been through Conditional Fee Agreements (CFAs) which are more commonly known as "no win no fee agreements". CFAs are attractive to clients who cannot to afford to pay legal fees "up front" on an hourly rate basis. Under a CFA if the case is not successful the client does not pay at all. If the case wins the solicitor recovers their fee from the losing opponent. After the Event Insurance (ATE) is also available to cover clients in the case of a loss. ATE insures clients against their opponent's costs, and the premium is sought from the losing opponent.
However the use of CFAs is expected to decline in the future because from 1 April 2013 successful claimants will not be entitled to recover success fees and ATE premiums from their opponent in civil litigation and personal injury cases. The good news is that the changes will not be retrospective; CFAs and ATE policies entered into before 1 April 2013 remain subject to the current favourable rules around recoverability.
What does this mean for claims brought after 1 April 2013?
From 1 April 2013 it is expected that instead of using CFAs that claimants in civil litigation and personal injury claims will be able to enter into US style Damages Based Agreements (DBAs) to fund personal injury claims. These are contingency type agreements where an agreed percentage of the damages, up to 25%, are paid to the solicitor if the case is successful. The Government are still clarifying the use of DBAs.
In the meantime, the CFA/ATE combination has been tested through real cases over a number of years and is still available. It offers a genuinely cost-efficient way of managing litigation costs. Therefore for clients who would prefer to fund cases with a CFA and ATE, they should take immediate legal advice now before the changes come into force on 1 April 2013.
CFAs are expected to still be available for insolvency cases until 2015.
Changes to the small claims track: Claimants are urged to review potential claims valued between £5,000 – £10,000.
Changes to the small claims track threshold will come into force on 1 April 2013. Claimants need to be aware of these changes now because the threshold for claims allocated to the small claims track will be raised. This is important because parties are not usually allowed to recover their own legal costs on the small claims track, even if they win their claim.
At the moment civil claims which are valued below £5,000 are usually allocated to the small claims track. However from 1 April 2013 the small claims track limit will be raised from £5,000 to £10,000. The limit may be raised to £15,000 in the future.
Therefore any individuals or businesses who think that they may have a claim which could fall within these brackets should take legal advice now whilst there is a still a chance of being able to recover their legal costs if the claim is successful. Businesses, in particular, are urged to review their books now and to focus on any outstanding debts that are £5,000 +.
For further commentary on the small claims track and a culture shift towards the way in which courts may be tougher on litigants in person who do not comply with court rules see:
http://www.bttj.com/news/item/77/an-opponent-of-a-litigant-in-person-is-entitled-to-assume-finality-without-expecting-excessive-indulgence-to-be-extended-to-the
Improvements to debt recovery & enforcement: charging orders
The number of charging order applications being made is likely to increase. Since 1 October 2012 a creditor has been entitled to apply for a charging order even where an instalment plan is in place and that plan is being complied with.
For more information on enforcing a charging order by way of an application for an order for sale please see: