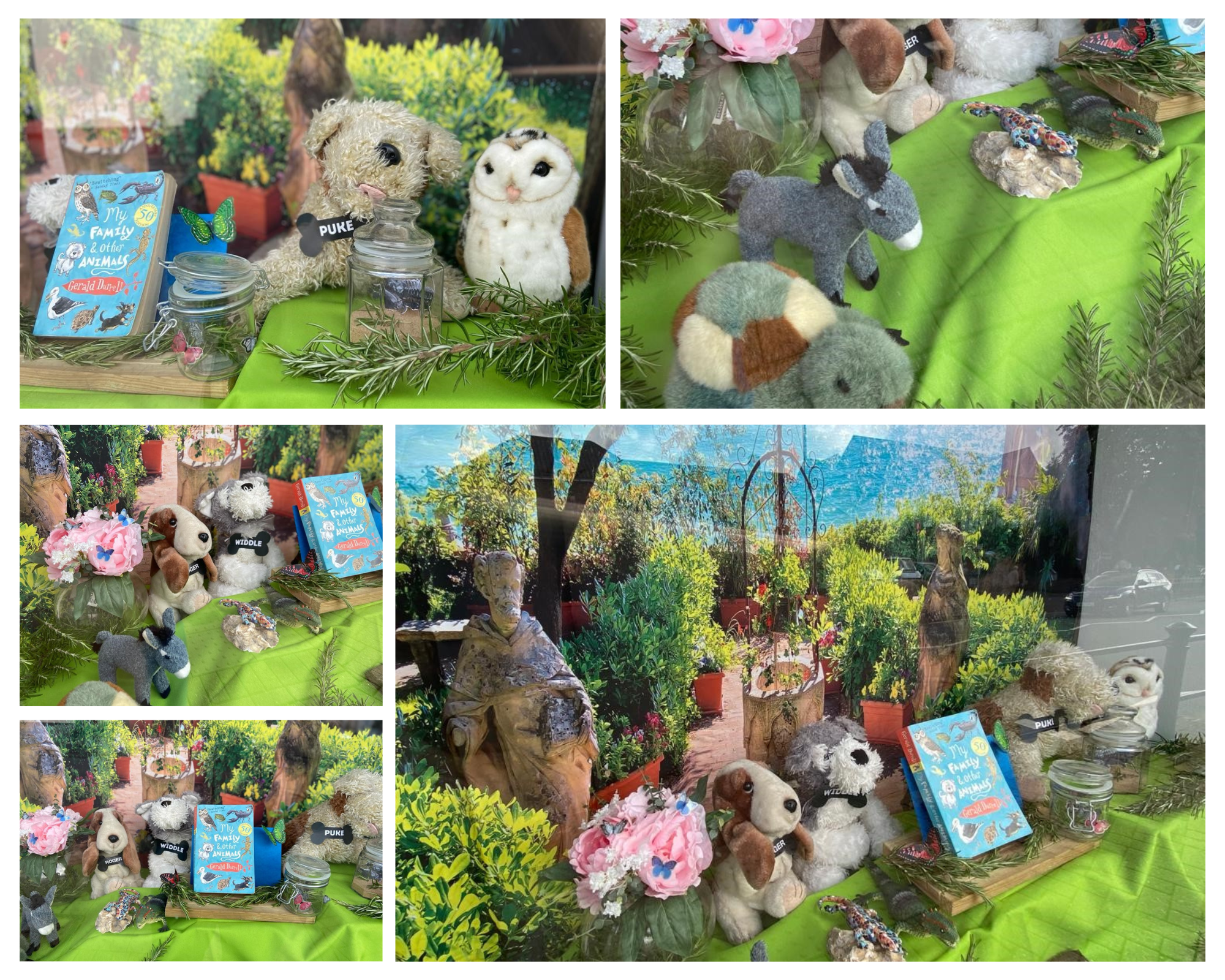 Southam Book Festival 2023
22nd September 2023
Southam Book Festival 2023 will take place on Sunday October 8th, 11am-4pm at the Graham Adams Centre. You can find out more about the festival by visiting their website here.
As a local business, our Southam office have once again entered the 'Book In A Window' competition & had great fun doing so!
---
Our chosen book this year is My Family and Other Animals by Gerald Durrell
The bewitching account of a rare and magical childhood on the island of Corfu by treasured British conservationist Gerald Durrell.

Escaping the ills of the British climate, the Durrell family – acne-ridden Margo, gun-toting Leslie, bookworm Lawrence and budding naturalist Gerry, along with their long-suffering mother and Roger the dog – take off for the island of Corfu. But the Durrells find that, reluctantly, they must share their various villas with a menagerie of local fauna – among them scorpions, geckos, toads, bats and butterflies. Recounted with immense humour and charm My Family and Other Animals is a wonderful account of a rare, magical childhood.
"Ten-year-old Gerald doesn't know why his older brothers and sisters complain so much. With snakes in the bath and scorpions on the lunch table, the family home on the Greek island of Corfu is a bit like a zoo so they should feel right at home… Gerald joyfully pursues his interest in natural history in the midst of an unconventional and chaotic family life."
---
We hope you enjoy our window display depicting this story!
The book is available at reputable book shops & has also been adapted into a TV series & film.