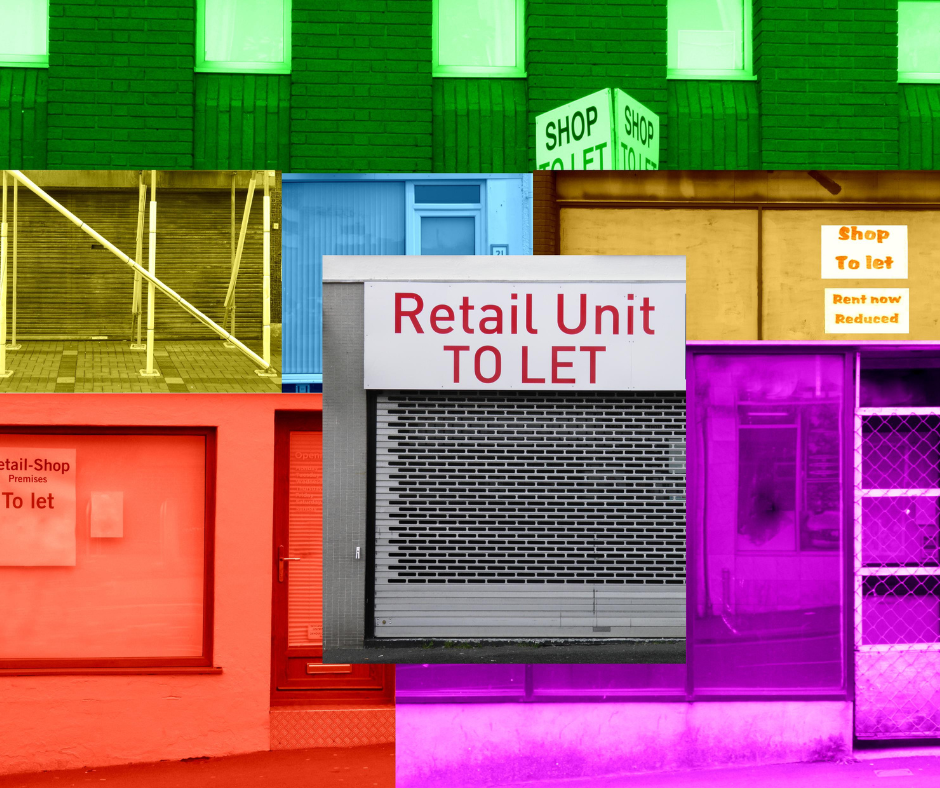 Levelling Up – High Street Rental Auctions
7th June 2023
The UK government is proposing as part of its levelling up programme to allow local authorities to auction vacant high street rental properties. This new proposal is set to give local authorities powers to work with landlords of commercial properties to fill empty premises with a view to regenerating town centres and high streets across the country.
A local authority will need to decide as to whether or not a vacant premises (i.e. one being vacant for at least 366 days in the last two years) should be subject to a rental auction. To "auction" the property, the local authority would need to take the following steps:
Serve an initial letting notice on a landlord preventing it from letting the premises whilst the notice is in force without the local authority's consent unless the landlord has previously entered into a contract with a proposed Tenant.
The local authority may give consent where a tenancy agreed by the landlord is for at least one year and the local authority is satisfied that it will lead to the premises being occupied by regular presence of people.
If the premises have not been let within 8 weeks of the initial notice, the local authority can serve a final letting notice on the landlord, but this has to be before the initial notice has expired.
The final letting notice will expire at the end of a maximum 14 week period if it has not been revoked or withdrawn on appeal.
During the final letting notice period the landlord will not be able to let the premises or carry out works to the premises without written consent from the local authority and the local authority can arrange rental auction of the property.
Once a successful bidder is found by the local authority, the landlord would not be involved in any contract negotiations and the tenant would sign a contract / agreement for lease however the landlord would not be required to do so. The contract / agreement for lease is expected to set out the terms of the tenancy and could contain an obligation on landlords and/or tenants to carry out works. The contract would state that any lease would be excluded from the Landlord and Tenant Act 1954.
The intention of the proposal is to increase investment into high street premises and regenerate towns and city centres however forcing the landlord to enter into a contract with a tenant they would not have ordinarily considered could lead to, amongst other things a strained landlord and tenant relationship.
The UK government has launched a consultation in relation to the proposed initiative which closes on 23 June 2023 after which finer details will be incorporated/ set out. There has been strong industry objection and the aim of the consultation is to seek the opinion of commercial landlords who will undoubtedly be concerned with the impact the process will have on their investments.
For further advice on the above or any other Comercial Property issues, please contact us
Article written by Commercial Property Solicitor, Bejul Lakhani-Lever