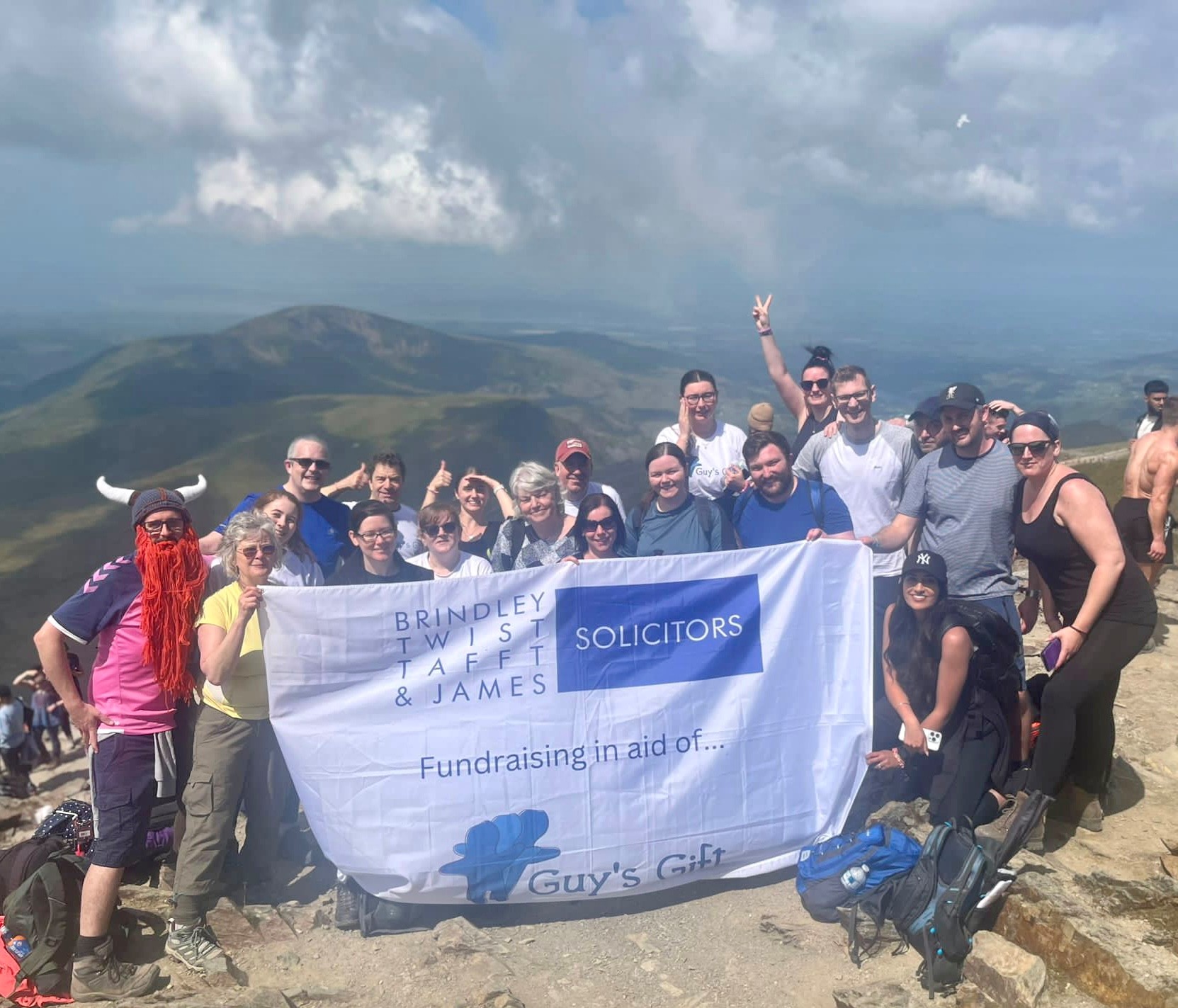 BTTJ's Snowdon Trek
22nd May 2023
On behalf of 'Team Snowdon' & all at BTTJ we would just like to say a big THANK YOU to everyone single one of you that donated to our Guy's Gift fundraiser
We surpassed our fundraising target, raising over £2590 for the charity; with this, Guy's Gift will be able to run a 6-week group therapy course for up to 15 local bereaved children and young people – & have money left over to offer one-to-one counselling sessions to any children who may need additional help, after or during the group course.
This is exactly what we set out to do – make a real difference for a small local charity and to the children/young people that it supports so thank you again from the bottom of our hearts for the support!
It was tough, but with fantastic team spirit, effort and Welsh cakes they all made it to the summit! The team have returned safely back to the Midlands & (with a few aches & pains) are now back busy doing their day jobs in the BTTJ offices!