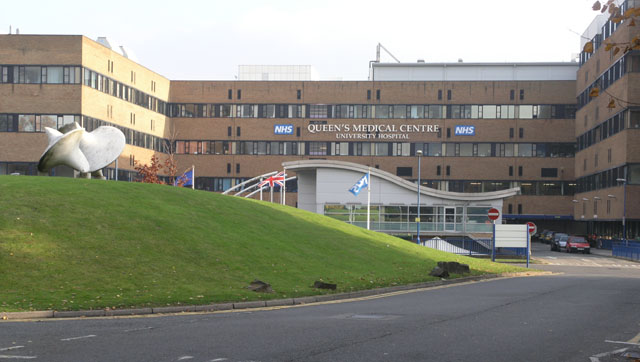 Nottingham University Hospitals Trust Fined £800,000
2nd May 2023
Nottingham University Hospitals NHS Trust has been fined £800,000 after pleading guilty to two charges related to the death of an infant at the Queens Medical Centre in Nottingham.
On 15 September 2019, Baby Wynter Andrews was born in a poor condition following a Category A Caesarean section. Efforts were made to resuscitate and incubate the baby, but sadly Wynter died in her parents' arms just 23 minutes after being born.
Baby Wynter suffered from a hypoxic ischaemic encephalopathy (a loss of oxygen flow to the brain), which was due to a combination of umbilical cord compression during labour and infection.
Mrs Andrews, aged 33, was deemed as having a high-risk pregnancy due to several health factors. The investigation into the death of baby Wynter therefore found multiple failings and missed opportunities from when Mrs Andrews attended the Queen's medical centre during her pregnancy, right up to the birth of her baby at 40 weeks.
The inquest at Nottingham Coroner's court in 2020 revealed numerous failures. These include that staff did not recognise that Mrs Andrews was in established and not latent labour; staff failed to act on high blood pressure readings and that there were four inaccurate and insufficient handovers to colleagues.
It was found that when Mrs Andrews was admitted to midwifery, her blood pressure reading should have been interpreted as mild hypertension, in accordance with NICE (National Institute for Health and Excellence) guidelines. This ought to have led to an obstetrics review and Mrs Andrews should have been transferred to obstetric-led care, with continuous monitoring of the baby's heart rate. Local guidance states that this transfer should have occurred within 30 minutes of the review.
Further, the cardiography (a machine recording the heartrate) of mother and baby should have triggered an emergency caesarean section. Baby Wynter should have been delivered at 1:35pm, but fatally, the delivery did not take place until 2:05pm.
On 27 May 2022, the Care Quality Commission (CQC) issued a report on the Queens Medical Centre, which stated that their maternity department was inadequate. It was found that in February 2022, there was an overall compliance rate of 62% for mandatory training, compared to the Trusts target of 90%. The CQC also said that the "service did not have enough staff to care for women and keep them safe."
Bernard Thorogood, the Nottingham Trust's lawyer, accepted that staff training was an issue but that staff shortages (highlighted as the key reason behind the incident) was a national problem.
District Judge Grace Leong ruled:

"The catalogue of failings and errors exposed Mrs Andrews and her baby to a significant risk of harm which was avoidable, and such errors ultimately resulted in the death of Wynter and post-traumatic stress for Mrs Andrews and Mr Andrews…My assessment is that the level of culpability is high, where offences on Wynter and Mrs Andrews are concerned."
The Judge went on to find that there were systems in place, but there were so many procedures and practices where guidance was not adhered to or implemented.
During the case at Nottingham's Magistrates Court, the Trust admitted that they did not ensure safe maternity care and treatment for Mrs Andrews and her baby. They explained that this was due to a lack of adequate processes and systems to ensure staff managed all risks to their patients' health and wellbeing.
The Trusts chief executive Anthony May apologised on behalf of the Trust. He said:

"We are truly sorry for the pain and grief that we caused Mr and Mrs Andrews due to the failings in the maternity care that we provided. We let them down at what should have been a joyous time in their lives. Today, we pleaded guilty and will accept, in full, the findings of the court. While words are never enough, I can assure our communities that staff across NUH are committed to providing good quality care every day…We are working hard to make the necessary improvements that are needed for our local communities, including engaging fully and openly with Donna Ockenden, (chair of the independent review into maternity services at Nottingham University Hospitals NHS Trust) and her team on their ongoing independent review into our maternity services.
Mrs Andrews said that she and her daughter had been failed in the most cruel way, but that her family remained hopeful that the significant fine imposed should send a clear message to the Trust that they must hold patient safety in the highest regard. The mother said:
"Sadly, we are not the only family harmed by the trust's failings. We feel that this sentence isn't just for Wynter, but for all the other babies that have gone before her."
More than 100 families have experienced similar failures at Nottingham University Hospitals, and in March 2022, Queens Medical Centre and City Hospital was served a warning notice by the CQC after they again found several concerns that remained within the maternity department.
Following this action, the Trust has worked to address the failings and has been closely monitored by the CQC to ensure that mothers and babies are safe.
It is truly devastating for the families that have experienced such devastating failures. We hope that this action has brought the failings to the forefront of the Trust to ensure that this does not happen again.
If you feel that you or your baby have experienced poor care which resulted in harm, please do not hesitate to contact our specialist Medical Negligence team who will offer confidential and free initial advice.
Article written by Nancy Tebbutt