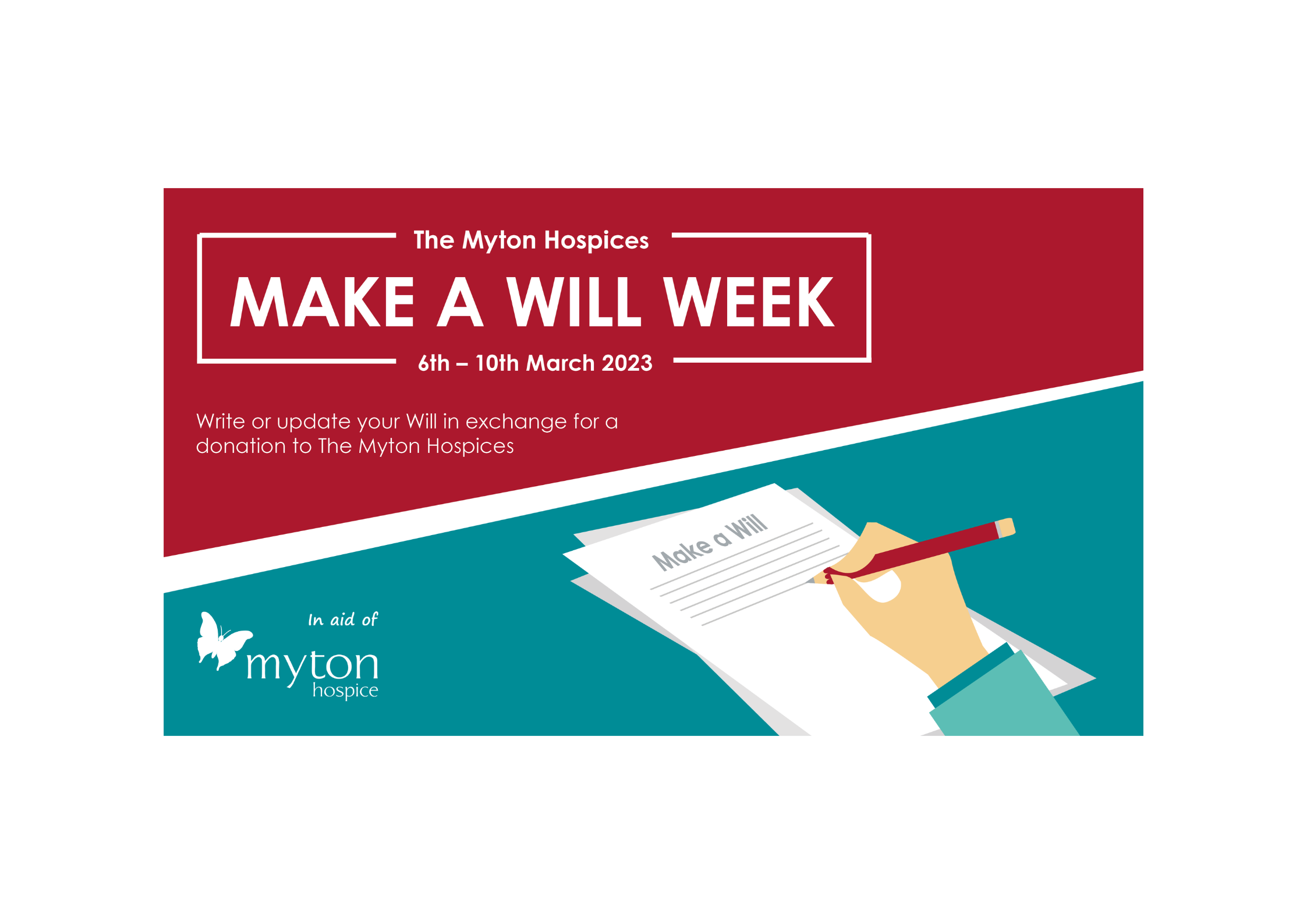 Proud to support Make a Will Week
10th March 2023
This week our Private Client team in all four of our offices have been giving their time for free, offering people the chance to write or update basic Wills in return for a donation to The Myton Hospices as part of Make A Will Week.

#MakeAWillWeek has been running from Monday 6th – Friday 10th March with 100% of the money being raised going straight to The Myton Hospices.

The Myton Hospices is an organisation at the forefront of palliative and end of life care across Coventry and Warwickshire. They have three hospices located in Warwick, Coventry & Rugby, two inpatient units and an ever-developing range of outpatient and community based services.
As a charity organisation, The Myton Hospices have to raise £9.1 million each year to continue providing their care, you can find out more & make your own donation to this valuable cause by visiting their website.