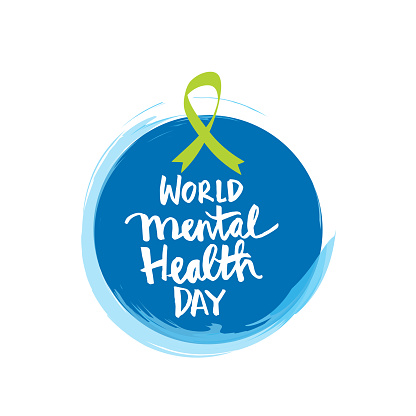 Mental health and disciplinary procedures: Some of the issues an employer should be aware of….
10th October 2022
The World Health Organisation recognises World Mental Health Day on 10 October every year. In light of this, Employment Solicitor Sharon Tavengwa talks through Mental health and disciplinary procedures: Some of the issues an employer should be aware of….
Initiating disciplinary proceedings against an employee citing mental health issues such as stress-induced anxiety can be a complicated process.
In the HSE 'Work related stress, anxiety or depression report.' published on 16th December 2021, it provides the statistic that in 2020/21 stress, depression or anxiety accounted for 50% of all work-related ill health cases.
More employers recognising and seeking to mitigate mental health issues among their staff is a step in the right direction, yet mental health throws up many complications for executives when a sufferer is involved in disciplinary proceedings.
Employers should recognise, understand, and accommodate an employee's mental health needs, and there are occasions employees when faced with capability or disciplinary proceedings, (whilst undoubtedly this can be a stressful situation), raise mental health issues often for the first very time which some employers consider it a tactic to delay matters if they then go on sick leave, but caution should be taken.
Make allowances
The first thing to be aware of is your responsibility to help staff who have mental health issues. If a staff member is suffering from anxiety, they may want to postpone a disciplinary meeting because the prospect exacerbates their condition. However, balance this with the fact that leaving matters in abeyance for too long can also have a negative effect as their anxiety could build up over that time.
Proceed with confidence
If you aware an employee has pre-existing mental health problems, particularly before they were placed on notice of disciplinary proceedings, does their condition amount to a disability?
Many employers may be mindful that an employee may state their condition amounts to a disability and therefore are concerned about the best way to proceed.
An employee would be classified as disabled under the Equality Act 2010 if they have a physical or mental impairment that has a 'substantial' and 'long-term' negative effect on their ability to do normal daily activities.
What 'substantial' and 'long-term' mean
'substantial' is more than minor or trivial, eg it takes much longer than it usually would to complete a daily task
'long-term' means 12 months or more
There are special rules about recurring or fluctuating conditions.
Firstly, has the employee made you aware in the past they consider they have a disability? Has previous absences from work shown a pattern that may give rise to consider the employee may have a disability or the reasons for those absence?
The criteria to fulfil a definition of a disability is not a low threshold.
Simply because an employee has a disability, if there is a genuine need to carry out disciplinary proceedings it should not deter you, though you should give thought to any reasonable adjustments that need to be made.
For example, giving a longer notice time for a meeting or the timing of the meeting.
Often an employee faced with disciplinary proceedings will find the situation they are facing stressful and may 'go on sick leave.' On occasions this can be for several months.
Depending on the period of absence, it may be perfectly reasonable to still send an invite to a disciplinary meeting while the claimant is on sick leave rather than leaving the matter in abeyance for several weeks which will only exacerbate or perpetuate the problem. Try and stick as close to as possible your disciplinary policy, but if any reasonable adjustments can be made, make effort to accommodate them. Of course, much will depend on the nature of allegation.
When you proceed with the disciplinary, remind the employee they have the right to be accompanied by a trade union representative or a colleague. Be flexible in terms of the timing and location of the hearing. A remote hearing may be more comfortable or convenient for them.
Work -related stress claim
Another issue is employees may be worried that a work place stress claim may be initiated, whilst this is a large topic, (too large to include here) – it would be remiss not to mention it in this context but if your conduct is reasonable, and the stress has been 'brought on' only once notice of capacity/disciplinary proceedings have been raised, the employee would have a high hurdle to cross
This is a broad outline of mental health and disciplinary procedures. If your company is involved in a disciplinary proceeding involving mental health issues, contact a specialist employment lawyer for advice.