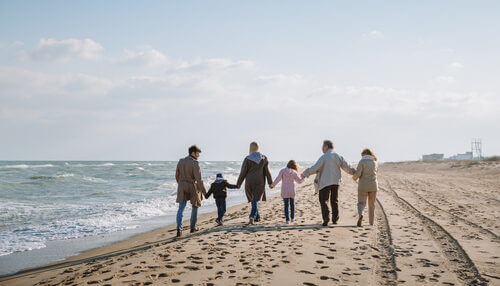 FINAL CONSIDERATIONS: Modern life means end-of-life planning requires careful thought
27th September 2021
The heartbreaking toll of the COVID-19 pandemic has shone a light on the complications an unplanned death can inflict on loved ones.
Both family relationships and finances have become more complicated in our society, and end-of-life plans can seem overwhelming as a result, even for younger people.
But a few simple steps can ensure all your wishes are respected and disruption to your family and friends is minimised at an incredibly difficult time.
Katie Nightingale, Solicitor in our Private Client Department explains below why end-of-life planning is not just preparing a will.
"A will is an incredibly important and prudent step for peace of mind, but it is only one aspect of end-of-life planning.
"Establishing a lasting power of attorney (LPA), life insurances, pensions, care plans, and funeral arrangements are often overlooked but are vital considerations."
Simply put, a will is a legal document that tells everyone what you want to happen to your 'estate' – a term that encompasses your money, possessions, and property – after you die.
A will prevents your family or friends from suffering unnecessary stress and upheaval during a difficult period, especially if you have children or other family who depend on you financially.
Wills are becoming more complex as people make money younger than in the past, have more assets, and more complicated family structures.
If you do not have a will when you die, your money, property, and possessions will be shared out according to UK law instead of your express wishes. This means your estate could go to someone you did not want it to, while a loved one you wanted to benefit ends up with nothing.
And remember – home-made, free or cheap wills do not always ensure your wishes are protected and could result in unnecessary legal challenges.
Lasting Power of Attorney (LPA)
A LPA is a legal document that lets you appoint one or more people (known as an 'attorney') to help make decisions on your behalf, if you cannot make those decisions yourself.
It will help your loved ones substantially if you were to suffer an accident or illness and cannot make your own decisions – a situation where you either 'lack mental capacity' or are physically unwell.
A LPA lasts for the rest of your life, so once it has been arranged you can enjoy peace of mind. BTTJ stores clients' LPAs for free of charge until the moment they are needed.
There are two common types of LPA. The first is a Health and Welfare LPA which gives your attorneys the power to make decisions such as where you live, the type of care you receive and the care provider. You can also give them the power to consent or refuse medical treatment on your behalf.
The second is a Property and Financial Affairs LPA which gives your attorneys the power to manage your finances for you, such as overseeing your bank account, paying bills, managing your investments, or dealing with any property you own.
Protect your home against care fees
Our Private Client department is seeing more and more queries from clients who are asking how they can protect their assets from care home fees and ensure they leave their hard-earned money for their family.
Fortunately, there are steps that you can take to help protect some of your assets from care home fees.
Most simple wills will leave everything to your spouse or civil partner and then everything to your children (or other beneficiaries) when they die. There is nothing wrong with this in practice, but what happens if your surviving spouse or civil partner has to go into care a few years later and their assets need to be used towards care home fees?
However, there is a way of structuring your wills using a trust to protect at least half of your property, which has no impact on you during your lifetime and only takes effect on the death of the first spouse or civil partner.
Instead of leaving all your assets outright to your surviving spouse or civil partner on the first death, you can each place your half share of your home into a trust for the benefit of your surviving spouse or civil partner to enjoy but not be able to spend.
This is a popular way of safeguarding half of your property from care home fees. It leaves the surviving spouse or civil partner with peace of mind that they can benefit and enjoy the full use of the property during their lifetime, while knowing that half of the property will be protected for the people they ultimately want to benefit from their will.
If you would like any further information, advice, or assistance, please contact our friendly Private Client team on 02476 531532 or enquiries@bttj.com