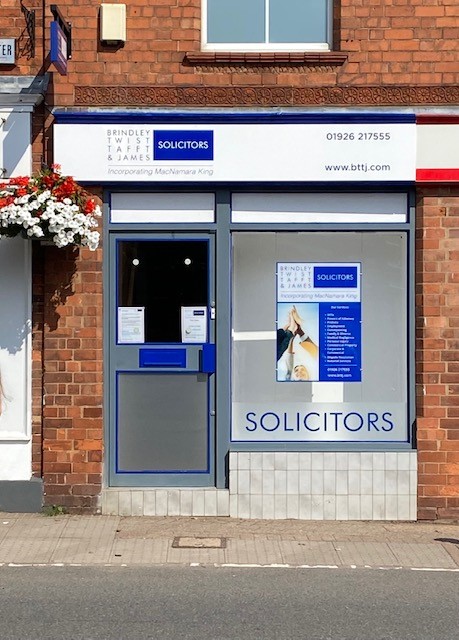 Open for Business
1st September 2021
We expand service offering as Southam booms
We're now fully open for business, expanding our offering in Southam to cater for extra demand for legal services in the booming market town.
Our Southam office, located in Coventry Street, was closed to in-person appointments throughout the pandemic but is now enhancing its services to take into account the rapid growth of newbuild homes and business in Southam and the surrounding area.
Southam has seen a rise in home building, such as the major development at Flying Fields, and has fantastic opportunities for businesses, with a new £5million Aldi store on the horizon, thanks to its prime transport links and talent pool.
Katie Nightingale, Private Client Solicitor says staff are excited to offer a full suite of services to Southam's inhabitants after a disruptive year.
She said: "Southam is rapidly expanding and we are seeing a rise in demand as more families and organisations become aware of what this vibrant and family-friendly town has to offer.
"BTTJ has the expertise and resources to provide the best possible service to clients. We have experienced specialists in areas including private client, wills, probate, property, corporate, specialist medical negligence, dispute resolution, matrimonial and notary.
"While we continued to offer a first-rate service to clients during the COVID-19 lockdown, having a staffed office in Southam allows us to provide even superior legal advice for all circumstances."
Last year we acquired MacNamara King Solicitors to reinforce its position as one of the West Midlands' leading law firms.
The acquisition expanded our law firm's sites to Coventry, Warwick, Balsall Common, and Southam.
With more than 200 years of experience – dating back to 1797 – We are renowned for providing a first-class service in Warwickshire and the West Midlands.