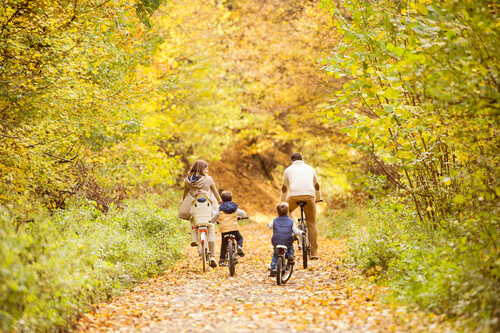 BTTJ reminds consumers of the importance of taking care of their financial affairs
10th February 2021
Virus serves as a stark reminder for all generations to prepare for any eventuality
Less than four in ten people in the UK have drawn up a will, while less than three in ten people have taken any kind of action to safeguard their estate in the event of their deaths.
The alarming figures, from IRN Research, come in the midst of the country's third national lockdown, as the world continues in its fight against the biggest killer pandemic in more than 100 years.
Astonishingly, of those who have recently made a will, only four per cent admitted to having acted as a result of the pandemic.
Another report – the UK Wills and Probate Consumer Market Report 2020 – reveals will writing is much more prevalent among over 55s.
The majority of people (60 per cent) mistakenly believe the sector is regulated and are unaware of the difference between regulated and unregulated providers.
Helen Strong is Head of Private Client Department at Brindley Twist Tafft & James (BTTJ).
With the virus sweeping the world at an unprecedented rate over the past 12 months, causing in excess of 100,000 deaths in the UK alone, Helen said it highlighted the importance of ensuring all affairs were in order.
She said: "Until 12 months ago none of us could have anticipated the devastating effects of such a pandemic on such a huge scale. As a result, many of us have been prompted to review any arrangements we have in place, or to act if we don't."
"But the figures show that, overall, we remain far too complacent."
Helen said among those who are the most vulnerable in society are cohabitees.
A report from the Office for National Statistics showed that cohabiting couples were the fastest growing family type in the UK between 1996 and 2018.
But without common law marriage, cohabitees are not entitled to the same legal rights as married couples without an official legal document in place.
Helen said: "In the absence of a will a cohabitee has no automatic right to inherit from their loved one's estate under the intestacy rules, which are the rules which determine who inherits someone's estate if they die without a will."
"It is good to plan ahead and while we appreciate that illness and death are not things anyone wants to really contemplate, the reality is that taking action now can actually make things easier should the worst happen. Many people's finances are more complicated nowadays and families should not be afraid of having these conversations for the benefit of everyone."
Helen said wills and powers of attorney over matters such as health and welfare, finance and property were among the areas BTTJ were receiving more enquiries about.
She said: "It's important that matters such as these are looked at whatever age you are as you never know what's around the corner."
"It is important as illnesses or accidents can happen to any one of us in the blink of an eye and an absence of a will or any other arrangement can lead to panic and have a knock-on effect for other concerns, with accounts in danger of being frozen and inheritance arrangements sometimes unclear."
Helen highlighted the added stress imposed upon families in meeting costs for a funeral in instances where no will or no other prior provisions had been made and the finances were not readily available.
Since the pandemic, the government has brought in new legislation in England and Wales, allowing for wills to be witnessed remotely via video, enabling the 'presence' of witnesses to include presence via video. The emergency legislation is in place until January 31st, 2022.
BTTJ provides the best possible service to clients. It recently reinforced its position as one of the West Midlands' leading law firms through the acquisition of well-known MacNamara King Solicitors, increasing its workforce to 70 people, with offices in Warwick, Balsall Common and Southam as well as Coventry.