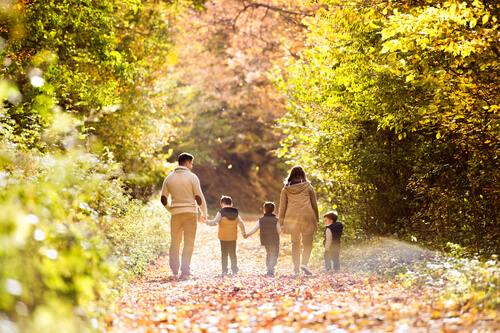 Rise in number of enquiries for wills
13th November 2020
As the country faces an unprecedented health crisis and England is in the grips of a second national lockdown increasing numbers of people are choosing to set up their wills so they have peace of mind at such an unpredictable time.

The Covid situation has highlighted the importance for many people of getting their affairs in order and that also includes having a power of attorney in place to act in their best interests should they fall in to poor health.

The implications of the second national lockdown and the continued fight against the spread of the virus are forcing people to look again at what their future holds and make sure they have everything in place to manage their affairs.

According to financial advisory organisation deVere Group demand for wills jumped by 76 per cent at the start of the Covid-19 outbreak – and that spike is set to be seen again during the second lockdown which is set to last until December 2.

Helen Strong, Head of Private Client at solicitors Brindley, Twist, Tafft & James (BTTJ) says taking action now can avoid heartache and confusion further down the line.

She said: "None of us have ever lived through times like these and they are forcing many of us to re-examine arrangements we have in place to safeguard our own interests and those of our loved ones, particularly in the case of cohabitees as in the absence of a will a cohabitee has no automatic right to inherit from their loved one's estate under the intestacy rules, which are the rules which determine who inherits someone's estate if they die without a will.

"It is good to plan ahead and while we appreciate that illness or death are not things anyone wants to really contemplate the reality is that taking action now can actually make things easier should the worst happen. Many people's finances are more complicated nowadays and families shouldn't be afraid of having these conversations for the benefit of everyone.

"We are already receiving more enquiries about drawing up wills, particularly from young people, and people are clearly feeling increased pressure to get arrangements in place.

"This also includes powers of attorney, whether that's health and welfare, or property and financial affairs, and it is advisable to do this at any age because you never know what's round the corner.

"It is important because we must stress that if someone does fall ill or have an accident an absence of a will and any other arrangements can lead to panic and have a knock-on effect for other concerns, with accounts in danger of being frozen and inheritance arrangements sometimes unclear."

BTTJ has remained open for business throughout the crisis, and wills can be drawn up by having initial meetings via Zoom or over the phone, or if absolutely necessary face-to-face, where staff ensure maximum safety by wearing masks and adhering strictly to social distancing guidelines. BTTJ has been as flexible as possible in the ways it works with clients.

Creative ways adopted in the first lockdown to ensure wills can be witnessed are continuing, including meeting outside in gardens, witnessing signature of documents by observing through windows, and even in drive-by situations where wills are signed in car parks with the person making the will, never having to leave their car.

The Government has further recognised the exceptional situation by introducing legislation in England and Wales allowing for wills to be witnessed remotely via video, enabling the 'presence' of witnesses to include presence via video call. The emergency legislation applies until 31 January 2022.

"We appreciate what a worrying and concerning time this is for people and that loneliness and mental health can be affected so we are supporting the facilitating of as many avenues as possible for people to put the necessary arrangements in place," added Helen.

BTTJ is well-placed to meet increases in demand and ensure it provides the best possible service to clients. It recently reinforced its position as one of the West Midlands' leading law firms through the acquisition of well-known MacNamara King Solicitors, increasing its workforce to 70 people and meaning it now has bases in Warwick, Balsall Common, and Southam as well as in Coventry.

Helen said her team are also keen to ensure people had the correct set up for powers of attorney. At the start of the first lockdown, a tiny proportion of people in the West Midlands – two per cent – had taken steps to appoint someone they trust to make decisions about their medical treatments and daily care on their behalf if they lose capacity to do so.

Helen said she expects this number to rise significantly as the second lockdown progresses.

"Taking out a Lasting Power of Attorney to appoint a trusted friend or relative to look after your financial affairs, or to make decisions about your day-to-day care and medical attention, can give everyone piece of mind," added Helen.

"A Lasting Power of Attorney is a powerful document and I always say to people to make sure they trust the person or people they are appointing.

"We can help advise people on who they might want to appoint as an attorney. Quite often they may want one person to manage their financial affairs and another their health and welfare. We can also advise on the type of conditions that people can consider placing on their attorneys to safeguard their interests."

A Lasting Power of Attorney must be drawn up while someone still has the mental capacity, then witnessed, dated, and registered with the Office of the Public Guardian, so forward planning is essential.

With more than 200 years of experience – dating back to 1797 – BTTJ is renowned for providing a first-class service.