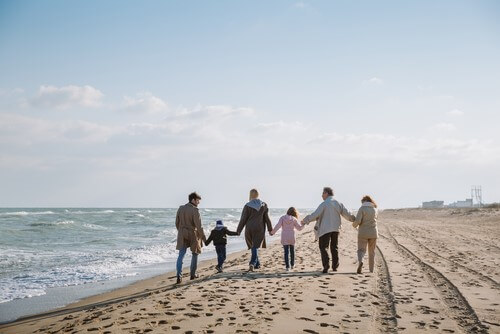 Lasting Powers of Attorney – What are they and can you still make them during the current lockdown?
15th May 2020
Helen Strong, Head of our Private Client team and a Solicitor with over 23 years in the preparation of wills, powers of attorney and estate planning explains further.
People often fail to realise that if they are too poorly and have lost the capacity to make decisions about both their finances and their health and care treatment, their close family, partner and or spouse cannot automatically make decisions on their behalf. In order to permit trusted family and friends to make such decisions on your behalf, a person needs to complete a legal document called a Lasting Power of Attorney, often referred to as an LPA.
It has always been important to plan for possible future incapacity (whether mental or physical) and we advise all clients, young and old, to consider what might happen if they lost the legal capacity to make their own decisions. However, in the current pandemic, as well as people recognising the importance of completing wills, it has also focused people's minds on how to guard against the impact of severe illness and incapacity on their family in these difficult and stressful times.
So, what is an LPA, and can you still make them with the social distancing and lockdown measures in place?
There are two different types of LPA. The first is a Financial Decisions LPA. This enables a person (called the Donor) to appoint an individual (or more than one individual) (known as the attorney(s)), to make financial decisions should the Donor be unable to make decisions for themselves. The Donor, when making the LPA, can also choose whether the attorney can act when they still have capacity as well as acting when they have lost capacity. This can be particularly useful if the Donor is physically ill and unable to deal with their own affairs. The LPA will enable the attorney to make decisions such as dealing with the donor's bank accounts and savings, property sales, pensions and investment decisions, which can be either on a permanent or on a temporary basis.
The other type of LPA is a Health and Care Decisions LPA. This can only be used by an attorney if the donor has lost capacity to make their own decisions about matters, such as where they should live and what care they receive. It can be very important in allowing trusted people to make decisions about medical treatment, when a person is too poorly to make these decisions themselves, something that is probably in the forefront of people's minds with the current pandemic.
So, what is involved in completing an LPA? Both types of LPAs are legal documents which need to be completed by the Donor, naming their attorneys, and then signed by both the Donor and their attorneys. The form also needs to be countersigned by a "Certificate Provider" i.e. someone who has explained the form to the person making the LPA and who is satisfied that the Donor has not been coerced or forced to enter into the document by someone else. Our specialist team of Private Client lawyers can set up a telephone appointment, or a zoom meeting, to take your instructions and guide you through the whole process. Once we have taken your instructions, we can prepare the draft documents for you and send them to you by email, or alternatively, by post. We can then arrange for final versions to be produced and guide you through the whole signing process (including signature by your attorneys) whilst adhering to social distancing measures.
To enable them to be used, LPAs also need to be registered with the Office of the Public Guardian and again we can complete this process for you. Once the LPAs have been registered you will have the peace of mind of knowing that your chosen attorneys will be able to make decisions for you or carry out any day to day tasks, in the event that you are too poorly or incapable to make or do them yourself.
If you wish to discuss anything in this article or to make a telephone or Zoom appointment, please feel free to get in contact with one of our friendly and professional team; Helen Strong, Emma Wallbank or Katie Nightingale on 02476 531532.