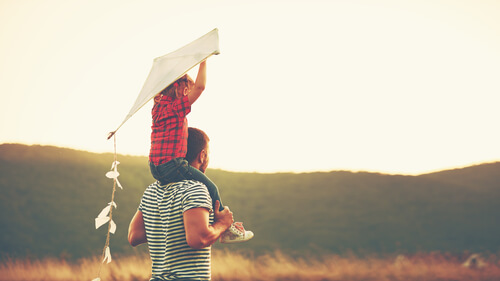 What are my rights as the father?
3rd March 2020
Any parent will say that the most important thing in their life is their children. You would do anything for them and so for anyone to tell you that you cannot see them anymore is life changing.
Parents have rights to see their children and unless there are safeguarding concerns in place, no one should stop you seeing them. Although often it hurts to send your child to see the other parent, parents have a responsibility to promote and facilitate contact.
Parental Responsibility is a legal term that means all the rights, duties, powers, responsibilities and authority which by law a parent has in relation to the child. It is a concept to describe an adult's responsibility to secure the welfare of their child and which is to be exercised for the benefit of the child, not the adult.
If fathers do not have parental responsibility it can be acquired through agreement or order of the Court. We can assist you with either of these routes.
Once you have parental rights you have duties and responsibilities towards the children. This means that both parents must decide together if there is to be a change of surname, change of school, decisions as to medical treatment or religion for the child. In fact all of the decisions parents make each day for the welfare of their children.
Every parent with parental responsibility shares it in equal measure with the other parent. It is important therefore that parents work together in making the best decisions for their children
Whilst it is always best to try and resolve any differences between you, if parents cannot agree, I advise they attend mediation to resolve matters. If mediation or negotiation does not work then an application to the court may be required.
If you have any questions or concerns, please call family law specialist Samantha Chater on 02476 531532 or email samantha.chater@bttj.com.
Samantha is an accredited member of Resolution and The Law Society Children Panel and has represented parents and children in complex Children Act Disputes.