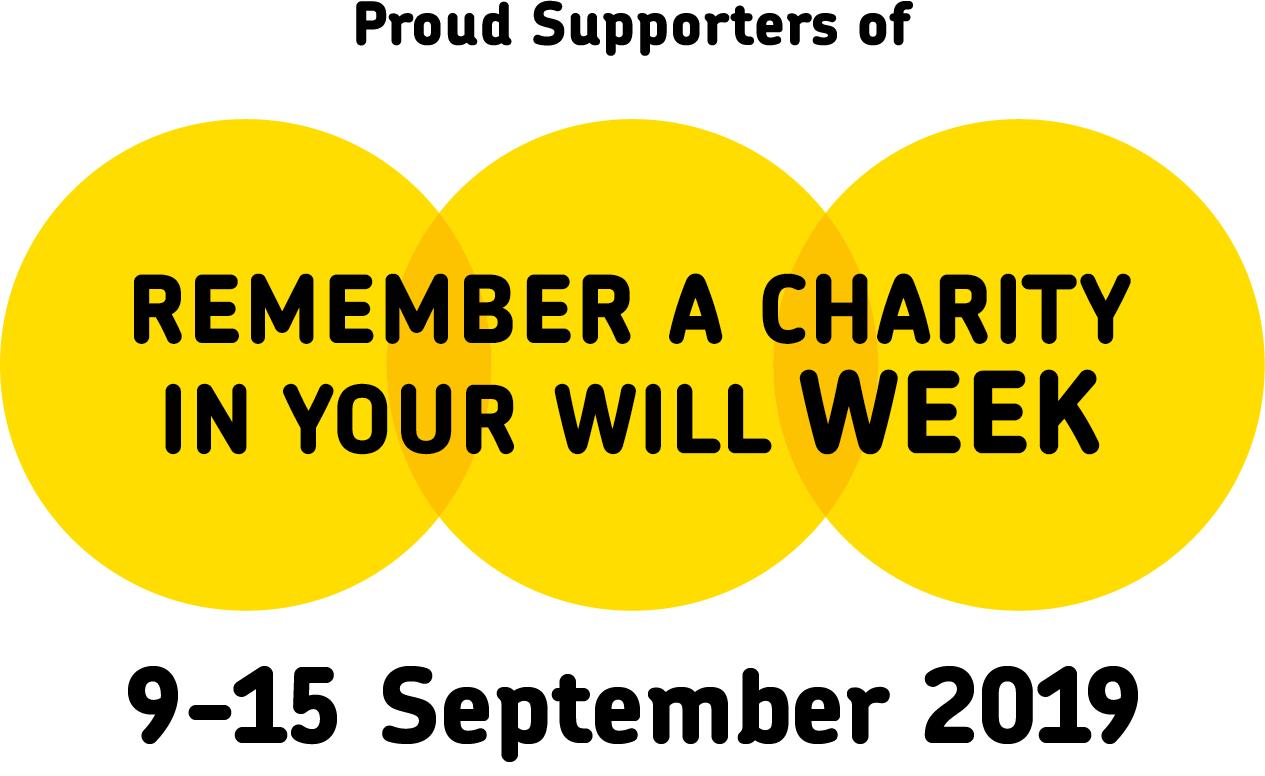 Remember A Charity Week 9-15th September 2019
10th September 2019
This week Remember a Charity is celebrating their 10th annual Remember a Charity in your Will Week. This annual Awareness Week is an opportunity to promote the importance and understanding of leaving gifts to charities in Wills. Brindley Twist Tafft & James LLP are a great supporter of Remember a Charity Week.
Remember a Charity (www.rememberacharity.org.uk) was formed in 2000, its purpose is to be a representative voice for the charitable sector, with over 200 charity members. The campaign works alongside the Government, the legal profession and employers to help achieve the ultimate goal of making legacy giving a social norm. The campaign is hosted by the Institute of Fundraising.
Many people are unaware that charities receive their greatest funding from individuals leaving them a gift in their Will. Gifts made in Wills are a critical source of funding for charities, raising more than £3 billion annually. Remember a Charity states that "the gifts made will fund 2 out of 3 guide dogs, 6 out of 10 RNLI lifeboat rescue launches and almost 1/3 of Macmillan's income, in addition to sustaining an increasing number of smaller and community-based charities." Many charities would simply not exist without donations. A donation, whether big or small, can have a huge impact on a charity and making one is much simpler than you think!
Unknown to most people, there are also financial benefits to you by leaving a gift of your estate to charity. The current inheritance tax threshold is £325,000, which doubles to £650,000 if you have a spouse, and more if you have a property you are leaving to your children. However, on death, anything above the inheritance tax threshold is taxed at 40%. Leaving money to a charity in your Will can be a way of reducing how much of your money you pay in inheritance tax which ultimately ends up with HMRC. Not only will any portion of your estate being left to charity not count towards the total taxable value of your estate, but if you leave at least 10% of your net estate to charity then you can reduce the normal rate of inheritance tax you pay from 40% to 36%.
Therefore by leaving a gift to a charity in your Will not only gives you an opportunity to save in inheritance tax but also gives you an opportunity to reward those charities that have played an important part in your life, or charities that you think are doing great work in the community. A donation made by you may ensure your favourite charity is protected for the future.
Brindley Twist Tafft & James LLP are an approved law firm of Remember a Charity and appointed in the local area to assist individuals in preparation of their Wills. Your Will is probably the most important document you will ever write, it is therefore important to always get approved expert advice. If you would like to discuss making a Will with Brindley Twist Tafft & James LLP, please do not hesitate to contact one of our legally qualified experts on 024 7653 1532 who would be happy to discuss making a Will in more detail.