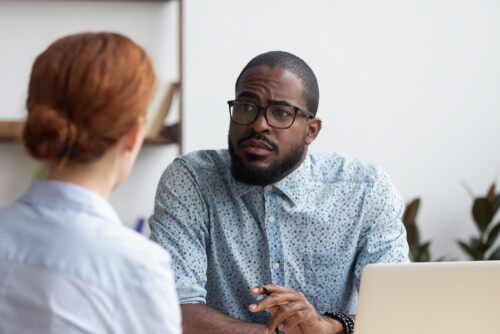 I have been suspended from work. What are my rights?
7th May 2019
If you are suspended from work due to alleged disciplinary matters, it is naturally a concerning time for you.
You will not usually be permitted to work or attend work premises, nor have contact with colleagues or customers which may make you feel isolated. You will probably not know, at least at the outset, the precise duration of the suspension.
Furthermore, your employer will still usually require you to be available to attend any investigation meeting or answer work queries during your suspension.
What does the law say about suspending employees?
There is not any legislation about suspension but there is ACAS guidance [click here to read this] on this area for employers. In addition, employers have a duty not to act in a way that would breach the implied contractual duty of trust and confidence with employees, nor to discriminate on the grounds of Protected Characteristics (sex, race, disability etc.).
The main points arising from the ACAS guidance are:
an employer should only usually consider suspension for serious allegations of misconduct and only in certain circumstances e.g. if an employee could tamper with evidence or influence witnesses, working relationships have severely broken down etc.
suspension should not be an automatic reaction by an employer to disciplinary allegations and other alternatives should be considered, such as the employee working from home, moving the employee to a different area of the workplace etc.
there should be no assumption of guilt associated with suspension although it is noted that an employee can still feel that the suspension in itself has a damaging effect on their reputation.
an employee should be informed in writing of their suspension which should set out the reasons for it, how long it is expected to last, the employee's rights and obligations during this period etc.
an employee should receive full pay during suspension unless there is a clear contractual right to suspend without pay.
suspension should be kept as brief as possible and regularly reviewed. An employee should be kept regularly updated about their suspension, the reasons for it and how long it is likely to last.
If you consider that your employer has acted unreasonably in suspending you, you may have a claim for constructive unfair dismissal on the grounds of your employer's fundamental breach of the implied contractual duty of trust and confidence. However, to be eligible to bring this claim, you normally need two years' continuous service (although there are certain exceptions) and you would need to resign before you could make such a claim.
We would always suggest that you take legal advice before resigning in these circumstances as your potential claim may be weak and, in any event, resigning may not be the best tactical course of action for you.
An alternative to a resignation or facing a possible disciplinary hearing (particularly where gross misconduct is alleged) is to consider seeking an agreed termination of employment under a Settlement Agreement.
We are experienced in making these approaches to your employer, negotiating a financial package for you and advising upon the terms of a Settlement Agreement under which you settle your employment claims. Please click here to see more information on settlement agreements. 
If you would like to discuss your situation at work with our Employment Solicitor, Kerry Hudson, email her at Kerry.Hudson@bttj.com or reach her at our Coventry office on 024 7653 1532.
The above is not intended to provide advice.