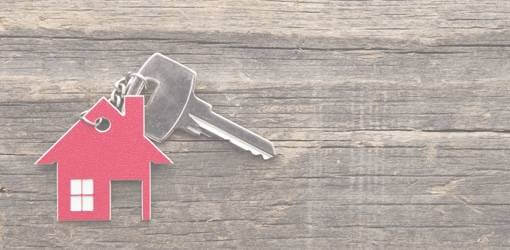 Which Notice Do You Need?
11th April 2017
You know you need to evict your tenant and you know you need to send (formally referred to as "serve") a notice but which one?
There are essentially three types of notice: a section 8 notice, a section 21 notice, and a notice to quit. Which notice you will need depends on the type of agreement you have and the reason for the eviction.
Section 21 – No fault eviction
If you have an assured shorthold tenancy agreement and the fixed term has come to an end then you can serve a section 21 notice to require them to leave the property. If the property is within the fixed term then you can send the notice requiring them to vacate at the end of the fixed term.
You must not serve the notice within the first 4 months of the fixed term tenancy and have to give a certain amount of notice. If the rent is paid monthly then you must give them 2 months' notice. If the rent is payable other than monthly the notice period will be different and you should seek advice before serving a notice.
It used to be that the notice only needed to contain certain words to be valid but tenancies created after 1 October 2015 must be in the prescribed form. If you serve a notice which is not correct the matter may progress all the way to consideration by the court, you having paid the court fees, and then your claim will be struck out and the process will have to be started from the beginning.
If the tenancy began after 1 October 2015 you cannot serve a s21 notice if the tenant has made a complaint in writing about the condition of the property, you did not provide an adequate response within 14 days, the tenant made a complaint to the local authority and the local authority has served a notice in response.  This is called a retaliatory eviction. You also can't issue a s21 notice if you have not complied with the requirements to send certain documents at the beginning of the tenancy, such as the How to Rent booklet and an Energy Performance Certificate. There are complex rules regarding the requirement to secure a tenancy deposit and if you have not complied with these you will not be permitted to rely on a s21 notice. If your property requires a licence (such as for multi-occupancy) and you do not have that licence then a s21 notice cannot be served. If you are in any doubt as to whether or not you are entitled to serve the notice please contact us for further information.
If the tenant doesn't vacate after the two months' you can issue proceedings which can be either accelerated or via the normal issuing process.  Click here for more information.
Non-s21 Notice to Quit
This is unlikely to be the correct notice in formal residential tenancy agreements. If you have a lodger or someone occupying a property but not with exclusive occupation it may be they have a licence. Whether it is a licence or a tenancy will be fact specific and you should seek legal advice if you wish to send a non-s21 notice to quit.
Section 8 Notice – Breach of tenancy agreement
This is the notice you need if the tenant has breached a term of the tenancy agreement or you require the property for your own use. This can be served inside or outside of the fixed term. There are currently 21 grounds on which you can evict a tenant – some are due to their breaches and some are for non-fault reasons, such as if the property has been your home before and you wish it to be again.
The most common reason for issuing a s8 notice is rent arrears. You can rely on grounds 8, 10 and 11 depending on the amount of the arrears. We would recommend that your notice states all of the possible grounds to insure you against clever tenants who pay just enough to make some of the grounds invalid.
If you are issuing the s8 notice within the fixed term, the Housing Act 1988 requires you to have stated in the tenancy agreement that you will rely on them at a later date and not all of the grounds can be used during the fixed term.
You must send the notice in the format set out by legislation. This format changed in December 2016. If you fail to issue the correct notice and the matter proceeds to a court hearing you are likely to have your claim thrown out and you will have to start from the beginning. You may also be held liable for any legal fees your tenant has incurred as a result of the incorrect notice.
So, which notice?
Section 8 notices for rent arrears allow you to issue a claim after 2 weeks whereas a section 21 notice requires you to wait 2 months. If the tenant is in at least 2 months' of arrears we would usually recommend sending at least the s8 notice. You can send both notices at the same time to hedge your bets and we can serve both for a reduced fee. Please see our fees for more information.
If you would like assistance to ensure you serve the correct notice and are entitled to serve a notice please contact John Ward  at John.Ward@bttj.com or on 024 76 531532.