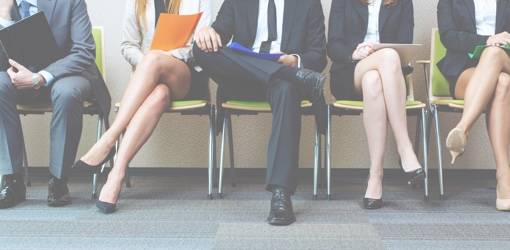 Employment Tribunal Statistics
17th February 2013
Employment Tribunal Statistics:
What do they show us about the Employment Tribunals in England and Wales?
The Employment Tribunal have published their statistics for the year 2012/13, and can be found here: https://www.gov.uk/government/statistics/tribunal-statistics-quarterly-april-to-june-2013
The statistics give us an interesting insight into what is happening before the Employment Tribunal, and trends that may be forming.
However, a word of warning should be heeded, that these statistics are difficult to read accurately given a variety of external features which will have distorted the figures. In particular this year will no doubt have been affected by the imposition of tribunal fees which forced employees to issue early in order to avoid incurring such fees, and the true impact of this will not be seen until the present years' figures are released. The rise of Multiple claims also seeks to obscure the true picture of cases progressing through the tribunal.
Nevertheless, the figures still show some important information about the employment tribunal landscape and how it is changing. This information is worth spending some time considering by any person intending to issue an employment tribunal claim, whilst it is no substitute for considering the merits of a case, it does give an idea of how the tribunal tends to fall.
Most notably;
Only 191,541 claims were received by the Employment Tribunal in the year 2012/13. Comparatively there were 29.84 million people in employment in this year according to the Office for National Statistics.
Of all claims issued, only 9% of Claimants were successful at a final hearing. Against that background, 58.6% of unfair dismissal claims that reached a hearing were unsuccessful, and the employer successfully rebutted them. It would therefore appear to remain the case that an Employer has a statistically higher chance of successfully defending a claim before the Employment Tribunal.
The time in which the cases are dealt with appears to be increasing, with the median time rose from 33 weeks, compared to 30 weeks in 2011/12.
The Number of claims overall rose by around 2.5%. However, single claims were down by nearly 10%.
The average award for unfair dismissal was £10,127, but the median was a paltry £4,382. This continues to indicate that Unfair Dismissal awards are frequently low and are by and large not significantly damaging; against that background it is clear that the recent changes to legislation to cap unfair dismissal costs at a years' salary is largely more smoke and mirrors by a government seeking to win the votes of the electorate but in reality having a minimal impact.
The average Race discrimination claim was £8945, with the median being £4831; The highest award was little over £65,000. This has seen a decrease all round compared to previous years.
The average Sex discrimination award was £10,552, with the median £5,900. The highest award was in excess of £318,000.
Disability Discrimination carried the highest average award of £16,320 and median award of £7,536. The highest award was £387,472.
There were 522 costs awards to employers, and 129 costs awards to employees, carting an the average award of £3,141. There was one Cost Order for every 205.79 cases heard. It follows that employers were around 4 times more likely to get a costs award than an employee. However, the prospects of getting a costs award to recover costs is tiny. Clearly this will be a factor for both employers and employees when deciding whether to pursue a claim.
In the event that you are considering making a claim before the Employment Tribunal, please feel free to contact us on 024 7653 1532 to discuss your claim, its merits, and the implication that the above statistics may have upon it.