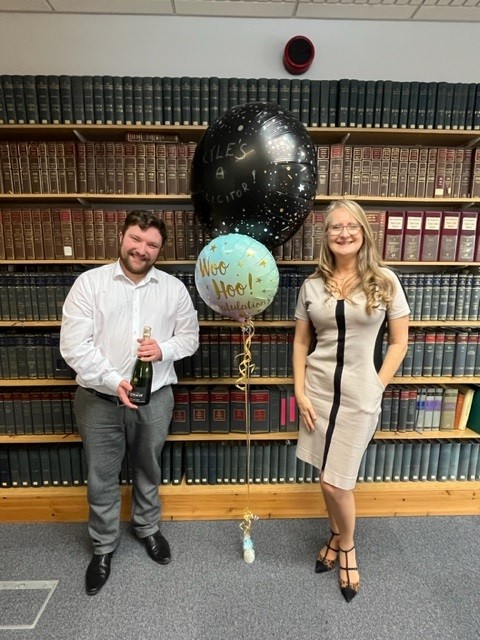 Congratulations to Kyle Smith!
2nd March 2023
Congratulations are in order for team member Kyle Smith who officially qualified as a Solicitor today!
Kyle joined our Commercial team as a Paralegal in 2020. As of the beginning of September 2021, he became a Trainee Solicitor with the firm, as well as being part of our Corporate Commercial team, his duties throughout his career with us also include assisting our Senior Partner. Kyle qualified as a Solicitor on 2nd March 2023.