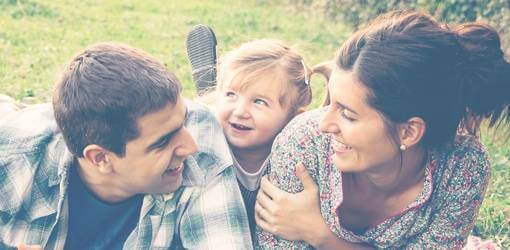 What Rights Do I Have as a Father? – BTTJ Blog
3rd January 2017
Any parent will say that the most important thing in their life is their children.  You would do anything for them and so for anyone to tell you that you cannot see them anymore is life changing.
I find that over Christmas non-resident parents often do not get the contact that they were promised. This is heart-breaking, not only for the parent, but for the children and could be the start of things to come.
Parents have rights to see their children and unless there are safeguarding concerns in place, no one should stop you seeing them. I often act for fathers who may have been late once in paying maintenance to the children's mother and is now not allowed to see them. This is uncalled for. Although often it hurts to send your child to see the other parent, parents have a responsibility to promote and facilitate contact.
Mothers automatically have parental responsibility of their children.  Fathers also have parental rights if they are married to the mother of the children. If an unmarried father has a child after 1st December 2003 and he is registered on the birth certificate he WILL have Parental Responsibility.
If a child's birth was registered before 1st December 2003 and the father was not named on the birth certificate, the birth can be re-registered to include the father's name. Once this has been done, the father WILL have Parental Responsibility.
If an unmarried father's name is already on the birth certificate and the child was registered before 1st December 2003, the law has not changed this situation so the father WILL NOT have Parental Responsibility (Unless obtained by other means). If fathers do not have rights, it can be acquired through agreement or order of the Court. I can assist with either of these routes and increasingly I am drafting parenting plans too, to assist with the upbringing of the children.
Once you have parental rights you have duties and responsibilities towards the children. This means that both parents must decide together if there is to be a change of surname, change of school or religion for the child.
You should not interfere with the way the other parent brings up the children unless there are safeguarding concerns, however parents need to work together when they can, i.e. share the cost of trips, share homework and attend parents evenings together. Ask the school to issue duplicate letters to parents so you each have the same letter. The school should have both of your contact details on their system as you are both equal, regardless of the arrangement.
If parents cannot agree, I advise they attend mediation to resolve matters, unless there is a need for urgency; then a court application will have to be made.
Remember; unless there are safeguarding concerns, there is no reason why you cannot have contact with your children. I regularly act for parents in these matters and can represent you at all hearings.
Please call me if you have any questions or concerns, on 02476 531532.
Melanie Davis (née Timms)
Family Solicitor